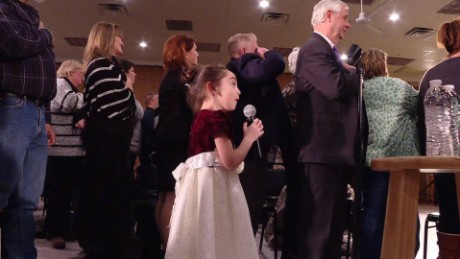 Manchester, New Hampshire( CNN) Sienna Szarek, a not-yet New Hampshire voter, has sung "the member states national" anthem to start campaign events for nine presidential candidates. But as the state's all important primary nears she's become a firm supporter of just one.
"Until I'm 18 I can't vote for anybody, but if I am 19 right now I would vote for Chris Christie. He's nice, he's serious and he would be a good chairwoman. And plus, he said if he does win he would take me to the White House, " Sienna told CNN.
At a recent town hall CNN was there to assure the promise induced in person.