Australia Day attended by growing controversy and calls for date change
Increasing number of Australians question whether their titular national day is cause for gala at all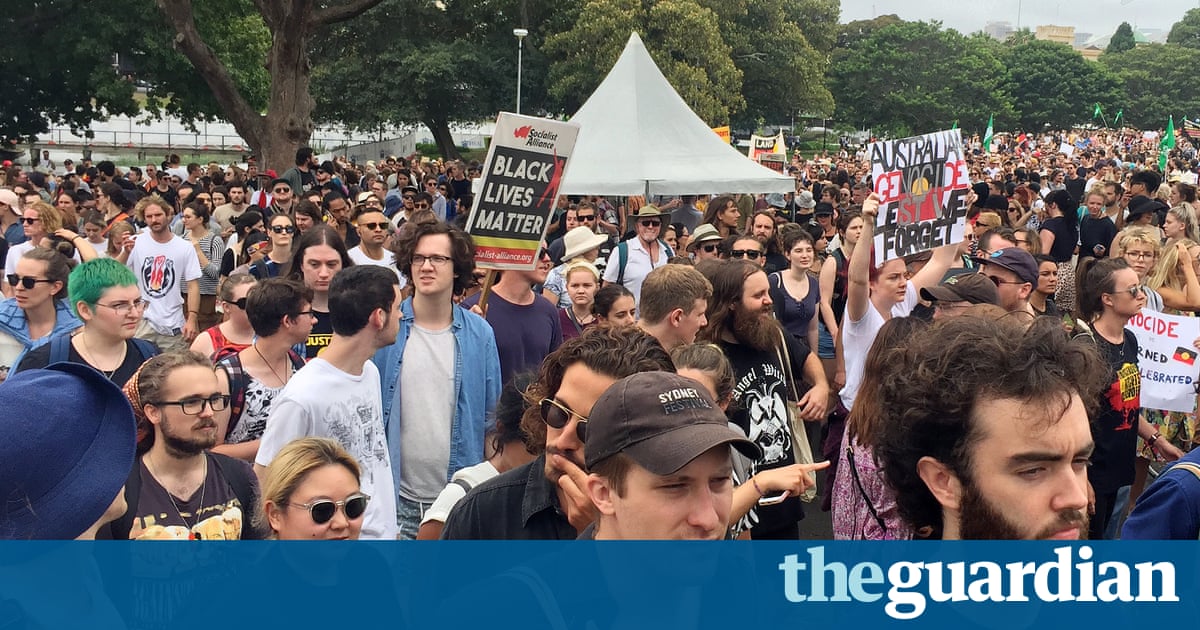 Australias deputy prime minister, Barnaby Joyce, has told his fellow citizens who do not share his love of Australia Day they are miserable and can crawl under a stone and conceal.
The bonhomie, beer, and barbecues of Australias titular national day of 26 January marking the beginning of European settlement in 1788 is increasingly attended in the 21 st century by a furore over whether the date is cause for celebration at all.
Significant sections of Australias population most notably Indigenous Australians who insure the day as marking the beginning of more than two centuries of displacement and discrimination dispute the anniversary merit, labelling it instead Invasion Day or Survival Day.
It marks the date the British First Fleet, led by Captain Arthur Phillip, landed at Port Jackson and founded the settlement of New Albion, which was to become to modern city of Sydney.
The Fleet was 1,400 people, the majority of them convicts, and their arrival marked the beginning of European settlement on a land then known as New Holland, and regarded legally as Terra nullius belonging to no one despite more than 50,000 years of habitation by Australias indigenous nations.
About 750,000 Indigenous Australians are estimated to have been living in Australia when the First Fleet arrived.
In Australias modern political scenery, there is a certain irony too that the working day celebrates the arrival to Australia of unannounced guests by barge, an act now denounced as illegal and un-Australian by successive governments who have enacted progressively harsher policies to punish people who migrate irregularly.
Australia Day has, in recent years, become increasingly nationalistic in its celebration, with overt showings of flag-waving and dres, adoption of the national green-and-gold sporting colours, and adornment with Southern Cross tattoos( permanent and temporary ).
Read more: www.theguardian.com