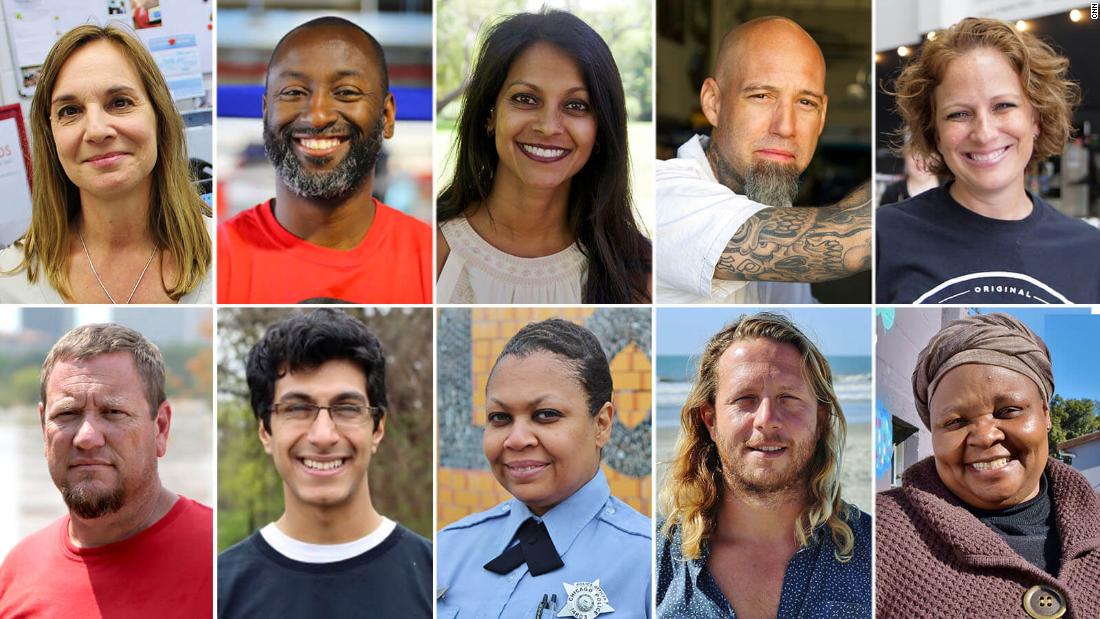 ( CNN) Their missions differ greatly: To provide loving homes for orphaned children, feed those in crisis or mend war's psychological wounds.
The 11 th annual "CNN Heroes: An All-Star Tribute" air Sunday, December 17 at 8 p. m. ET.
Yet they all share one aim: to improve the lives of those around them.
This year's top 10 CNN Heroes include an amputee who generated her own support network, a policeman who empowers the children of Chicago's South Side, and a determined mother employing dozens of developmentally challenged young adults.
How to vote for the 2017 CNN Hero of the Year
CNN Hero Stan Hays
CNN Heroes: Samir Lakhani
CNN Hero Jennifer Maddox
CNN Hero Rosie Mashale
CNN Hero Andrew Manzi
CNN Hero connects sick children with technology
CNN Hero Mona Patel
CNN Hero Khali Sweeney
CNN Hero Aaron Valencia
CNN Hero Amy Wright